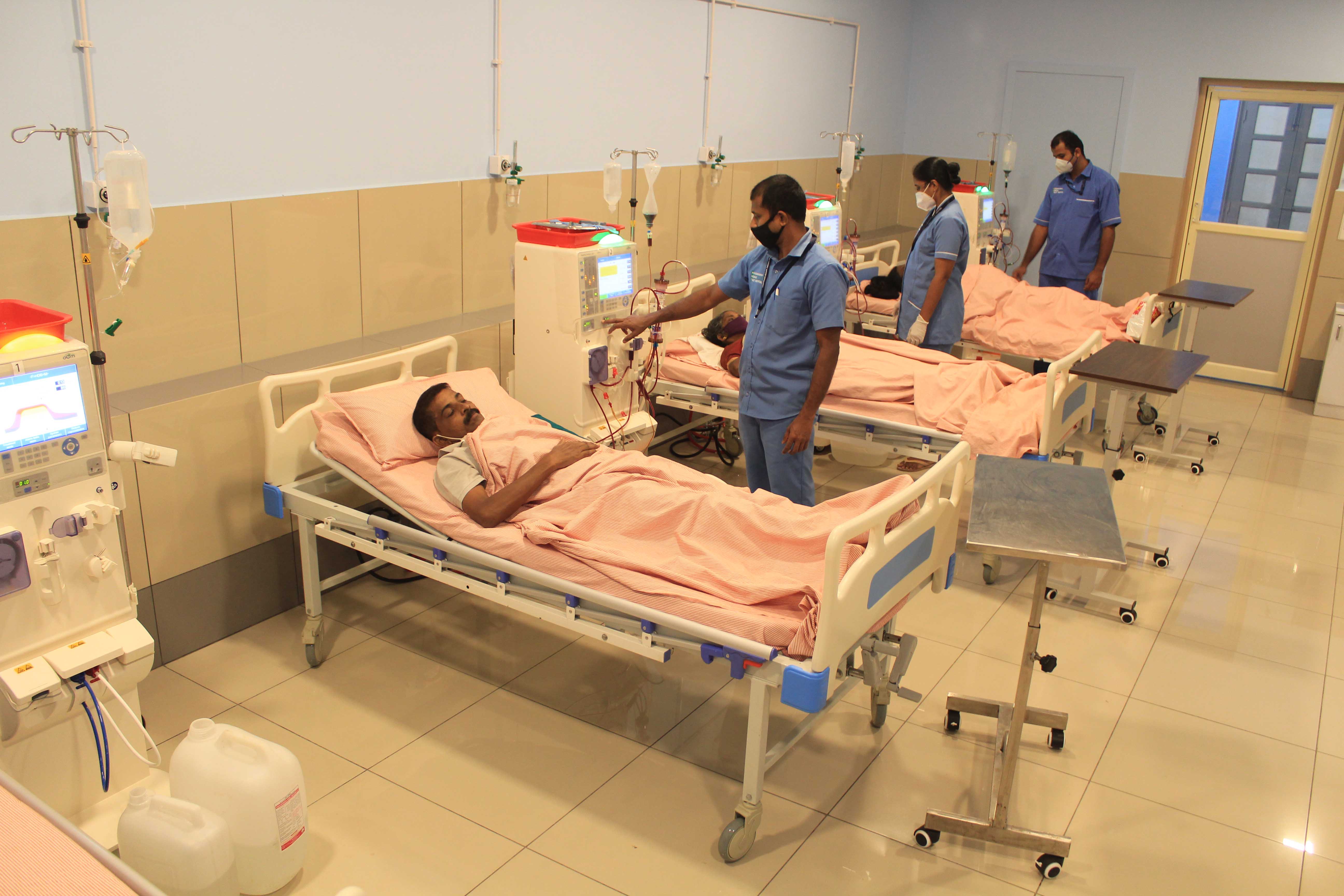 Dialysis is a treatment to filter wastes and water from your blood, allowing people with kidney failure to feel better and continue doing the things they enjoy. However, when many people think of dialysis, their fears can keep them from learning about this treatment. In fact, most people are surprised to find how well dialysis works and how much better they feel with treatment.
If you have advanced kidney disease, it is important to take an active role in your care by talking with your health care provider about your options ahead of time. It takes time to understand dialysis and get used to the idea that you will be receiving this treatment. Although dialysis does not cure kidney failure, it can help you feel better and live longer.
MMT hospital provides 8 bedded dialysis unit with experienced staff and Technicians.