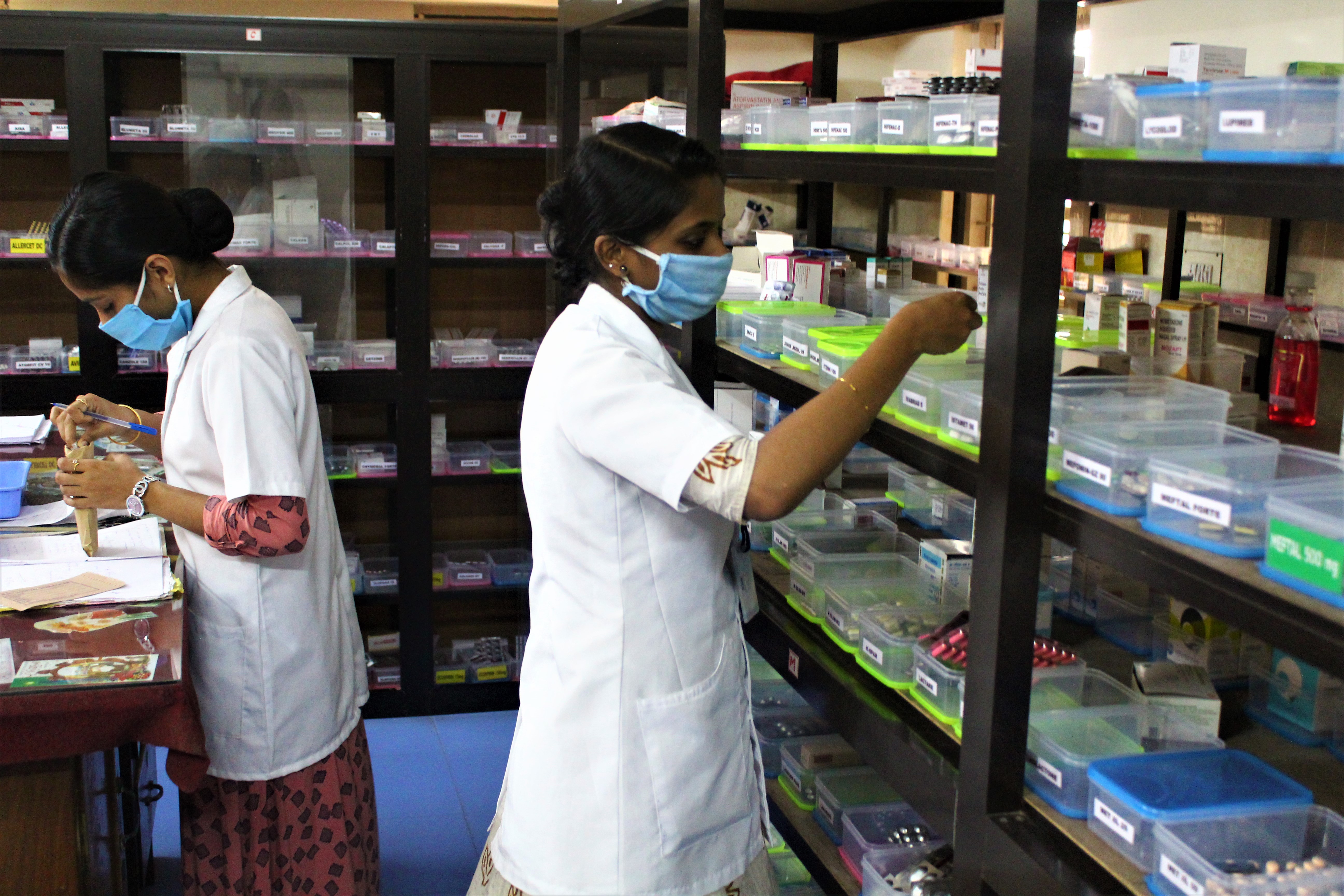 Working as an integral unit of the hospital, the pharmacy outlets in MMT provide 24 x 7 service in the dispensing of medicines and other supplies to patients in the hospital. Apart from the core function of timely drug dispensing, the professionally managed Pharmacy department in the hospital is involved in the following activities:
Interact closely with the physicians in the hospital to promote a rational prescribing and usage of drugs.
Assist the physicians to analyse and determine the beneficial or adverse effects of drugs prescribed from the hospital.
Ensure 24 x 7 availability of vital and essential drugs for dispensing.
Maintain an exceptional accuracy in the dispensing of the correct prescribed drugs to the correct patient and provide essential advice on their recommended usage.